Tips When Buying Tooele Foreclosures
Buying Tooele UT foreclosures can be an exciting task. The thought of getting a great deal on a home can be very exciting. But there are a number of things to consider about buying a foreclosed home or Condo before you get caught up in all the good things about buying a foreclosure from either a bank or HUD.
When buying Tooele UT foreclosures, you should:
1. Get help
Purchasing a foreclosed Home or Condominium requires a lot knowledge, skill and attention to detail. Lenders, real estate agents, home inspectors, and title companies and perhaps an attorney can help this real estate transaction go smoothly. So seek out help ahead of time.
Your initial contact for help is your lender. You will want to know what you can afford to invest and have a letter stating that fact to accompany any future offers.
2. Work fast
When it comes to getting Tooele foreclosures in todays market you need to be ready to move fast. Good deals are going fast in most areas of Tooele County, and if you are looking at a great housing buy there is a good chance that someone else is looking at it as well. That's why, as soon as you find the home, do your research so you can submit a knowledgeable bid on the property asap.
Here is where it pays to get a knowledgeable Real Estate agent immediately, one that has a website that will send you updates on new listings in your area and price range as soon as they hit the market so that you can be first on the scene. This is one of the most important tips when buying Tooele Foreclosures so I am including a link to a great website for searching for foreclosures in Tooele. www.tooelehomes4sale.com.
3. Do your research
Research details about the property. (initially from the website). Many surprises can pop up, so it's important to spend time with your agent reviewing all of the listing data, and for you to check driving time to work, schools and shopping. Find out everything you can about the property, including whether or not the home has any liens on it. Although most foreclosures by nature are lien free your title company can help with this.
Here are samples of Tooele Utah Foreclosures
Beds:
3
Baths:
2
Sq. Feet:
2,104
$ Sq.Foot:
$46
Lot:
0.22 acres
'BANK OWNED. ALLOW 48 HOURS FOR SELLER RESPONSE. SOLD AS IS. COPY OF EARNEST MONEY,LETTER FROM LENDER OR PROOF OF FUNDS MUST ACCOMPANY OFFER. NO RISCO KEYBOX. PLEASE READ AGENT REMARKS FOR KB CODE. ALL OFFERS MUST BE SUBMITTED ONLINE. SEE AGENT REMARKS'
Beds:
3
Baths:
4
Sq. Feet:
2,085
$ Sq.Foot:
$53
'Cute Condo / Townhouse with Amazing View. You will love what this home has to offer. Master Bedroom, Master Bath, 3.5 full baths total, fully finished basement, covered parking right next to the unit, close to shops and schools. Don't miss this great opportunity!'
* NEW LISTING
Beds:
5
Baths:
2
Sq. Feet:
2,596
$ Sq.Foot:
$58
Lot:
0.24 acres
Beds:
9
Baths:
4
Sq. Feet:
4,882
$ Sq.Foot:
$33
Lot:
4.68 acres
'For special financing and incentives, agents and their buyers are requested to contact our designated Chase Loan Officer. Call the Listing Agent for details.Property offered in 'As-Is' Condition, without warranty.Property will not pass FHA/VA financing. Square footage figures are provided as a courtesy estimate only and was obtained from former listing. Buyer is advised to obtain an independent measurement.'
* LISTED OVER 120 DAYS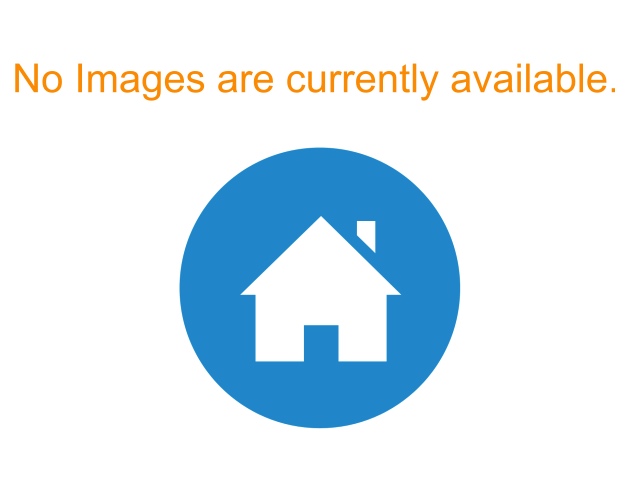 Beds:
5
Baths:
3
Sq. Feet:
3,062
$ Sq.Foot:
$67
Lot:
0.14 acres
'This property is available under the Freddie Mac First Look Initiative through 10/11/12. See offer instructions in agent remarks and attachments. Sold 'As-Is.''
Beds:
5
Baths:
4
Sq. Feet:
3,800
$ Sq.Foot:
$76
Lot:
1.00 acres
'1 ACRE RECTANGULAR LOT! OPEN FLOORPLAN GREAT ROOM,VAULTED CEILINGS, LARGE RMS, FULLY FINISHED BASEMENT W/ 2 FAMILY ROOMS. GREAT CONDITION THROUGHOUT.NOTE 3 FULL BATHS + 1/2 BATH. ALL INFO. TO BE VERIFIED BY BUYER. OWNER NEVER OCCUPIED PROPERTY.'
* NEW LISTING
4. Factor in risks
Lots of times, when buying foreclosures, the home is sold as is. It's up to you to decide if you're willing to renovate or update the home as needed. If so, just make sure you have enough money to cover any needed repairs or cosmetic work. Your agent can recommend a home inspector, and by all means write any offers subject to an inspection. Many lenders have loans that will allow for renovation costs to be included in your mortgage. Talk to your lender or your Real Estate agent about one of those if cash is tight.
If you're interested in getting Tooele foreclosure at a great price, give me a call today, Berna at 435-840-5029. I specialize in guiding people through the foreclosure process in Tooele County, and I'm happy to answer all your questions.