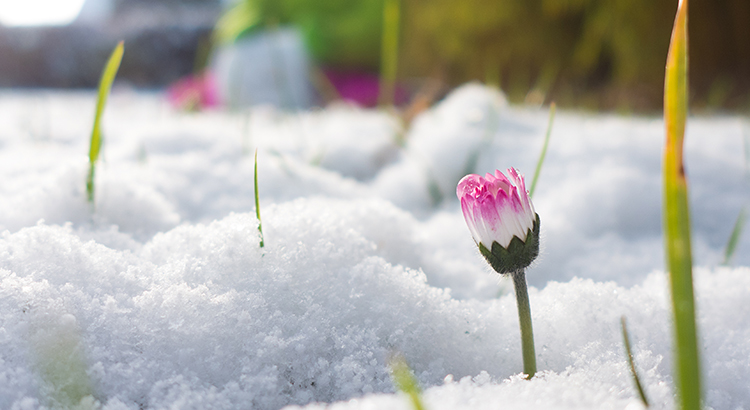 Yes, I'm convinced that home shoppers are going to get an early start this year.

Because of a dwindling inventory of great houses all around the Wasatch, and the buying frenzy that is bound to create those peeps that long ago learned the old adage of 'the early bird gets the worm', are about to start searching.

Which month do you think most people who are considering buying a home actually start their search?

Here's what my friends at Keeping Current Matters had to say last week in their post.

If you're like most of us, you probably think the surge happens in the spring, likely in April. Not anymore. According to new research, January 2019 was only 1% behind February for the most monthly views per listing on realtor.com.
So, what does that mean? The busiest season in real estate has just begun.
The same research indicates,
"Historically, April launched the kickoff of the home shopping season as buyers would come out of their winter hibernation looking for their new home. However, the spring shopping season now starts in January for many of the nation's largest markets."
With the reality of fewer homes on the market in the winter, and that supply naturally increases as we head to the spring market, waiting for more competition to list in your neighborhood this year might put you behind the curve. Perhaps now is the time to jump into the market.
George Ratiu, Senior Economist at realtor.com says,
"As shoppers modify their strategies for navigating a housing market that has become more competitive due to rising prices and low inventory, the search for a home is beginning earlier and earlier."
There is a lot of speculation in the market about why the search for a home is shifting to an earlier start. The one thing we do know is if you're thinking about buying or selling a home this year, the earlier you get started, the better.
Reminder: When should you sell something? When there is less of that item for sale and the greatest number of buyers are in the market. That's exactly what is happening in real estate right now.

The second part of this equation is that more and more folks are looking west again to find their fortune. Just not as far West.

It looks like money is to be made, if real estate is your play, just a few freeway miles down the road to the cluster of 5 cities that make up over 90% of the property in Tooele County.

This information deserves it's own blog (expect one shortly).

Think about this.

1. The listed price of homes in Salt Lake County is $222.00 a sq.ft.
2. In the Salt Lake metro statistical area, which is made up of Salt Lake County and Tooele County houses and condos listed for sale have an average ask of $215.00 sq.ft.
3. Average price of Tooele County listings is almost $60.00sq.ft. less than homes for sale in Salt Lake County, less than 40 minutes away.

You do the math. Then Think about it.

I'm not going to say that every home you look at will yield such a savings. What I will say is that those numbers come from somewhere and you need a local Tooele agent to dig in and find one that is.

If you have an agent, I hope they are local. If you don't have one, I'd like to apply for the job. You have found my website which is a tool for you to use to look for homes to buy, and now you have found my blog where I share with my folks things about Tooele real estate.

Check me out!


Bottom Line
The new spring market for real estate is underway. If you're considering buying or selling, let's connect, so you have the advantage in this competitive market.

Compare prices with available homes in Tooele VS houses where you thought you wanted to be. See how much money you can save.

Then Call me; Berna Sloan 435-840-5029 . Ask me if the new spring market is here and if here is in Tooele?