Single Family Listings In Tooele UT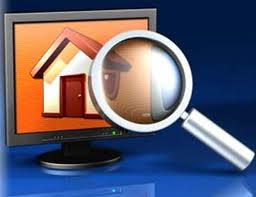 Single family houses are the most popular class of real estate. By definition, they are single unit residences. However, single family houses do differ quite a bit in style and features, matching the requirements of diverse real estate consumers. The following is some helpful information on single family listings in Tooele UT.
Attraction of Single Family Residences
The great thing about single family living is the independence. With few restrictions, it gives you the ability to customize your property to reflect your personality. Most single families come with a certain amount of land, allowing you to enjoy your outdoor space as much as your indoor space. Home loan alternatives are traditionally more advantageous when it comes to single family houses as well (versus other types of houses).
Styles of Single Family HousesSingle family buildings are available in many different styles. Colonial styles offer two finished levels. Cape styles include two levels but usually have sloped ceilings upstairs. Ranches offer single level living above ground. Split entry styles normally include stairs up and down at the entryway with one finished floor above ground and a finished basement level. Sometimes single families may actually be connected to other units. These are the most used designs, but there are an abundance of other designs such as log homes and Mediterranean. You can search for homes by style here. Ramblers inTooele County, 2 Story homes in Stansbury Park
Home Features
As with all kinds of home, single families may include differing amenities. Some will come with different numbers of rooms, unique kitchen enhancements, special additions, pool amenities, and more. Specific amenities can make a property stand out and draw special groups of buyers. The upgrades will vary by the price of the property.
Single Family Listings In Tooele UT
A majority of single family listings in Tooele UT are listed in the local MLS system. As a real estate professional, I may give you direct access to those listings. Visit http://www.tooelehomes4sale.com/fine/real/estate/newsearch to immediately see an up-to-date list of single family listings in Tooele UT. If you are searching for very particular home features, please give me a call. Chris Sloan Group1 Real Estate 435-840-5031. I can help narrow down the inventory to match your criteria. I can also keep you up-to-date on new inventory that match your needs.